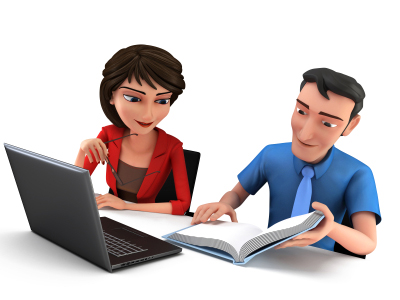 Please read all these terms and conditions thoroughly before using our website www.in-costa-blanca.eu By using or accessing our website www.in-costa-blanca.eu, you agree to our terms and conditions. If there is anything mentioned in these terms and conditions that you do not agree with, you should not use the website.

Legal jurisdiction
General conditions
Use of the website
Advertiser agreement
Privacy policy

Legal jurisdiction:

www.in-costa-blanca.eu is part of Hendriks & van Bunningen S.L., registered in Alicante, Spain.

Details of registration in the mercantile register of Alicante:

Tomo: 3392, Libro: 0, Folio 99, Sección: 8, Hoja: A 118014
Inscripción o anotación: 1 / Fecha: 05/08/2009 Año Pre.: 2009

NIF: B54421227

The terms and conditions for the use of the website "www.in-costa-blanca.eu" are drawn up under Spanish law. The users and advertisers on the website www.in-costa-blanca.eu accept the exclusive jurisdiction of the Spanish courts of Alicante.

It is strictly forbidden to use the website www.in-costa-blanca.eu for purposes not in line with our terms and conditions.

It is forbidden to use the website www.in-costa-blanca.eu for any unlawful purpose or any purpose forbidden by any other applicable law or regulation.

General conditions

Liability:

By using the website www.in-costa-blanca.eu you exempt Bunningen & SL Hendriks from responsibility for any losses or damages incurred by your use of this website.

Hendriks & van Bunningen S.L. is not responsible for any fraud, direct or indirect damage or loss of any type which may arise from the use of the website www.in-costa-blanca.eu
Hendriks & van Bunningen S.L. is not required to offer any refund or compensation.

Hendriks & van Bunningen S.L. provides an electronic service, and not a physical product.
We are foremost a search facility for properties that are for sale, or for long-term rent or holiday rental; as well as an advertising service for advertisers who can post properties for sale, or for long-term or holiday rental. We do not own properties ourselves and we do not inspect any of the properties advertised, nor do we have control over any of the properties displayed on our website www.in-costa-blanca.eu As such we take no responsibly and provide no warranty for any of these properties. Although we provide tools to enable transactions between advertisers and buyers, letting agents or managers, we ourselves have absolutely no involvement in any of the booking processes or transactions.

Security, claims and indemnity

Although we advise our advertisers and their customers to make direct contact with each other before selling, buying, renting or letting a property, it might be possible that you never meet or speak directly to an advertiser, buyer or tenant. Therefore, do stay alert when using the website www.in-costa-blanca.eu and always exercise caution with advertisements and contracts agreed over the internet. Bear in mind the risks involved.

Any contract for the rental or sale of any property displayed on our site is directly between the advertiser and the buyer or tenant and we are not a party to that contract.
This implies your acknowledgement that any claim or dispute you may have with another user of our website must be brought directly against that user and not against us.

Correctness of information:

Hendriks & van Bunningen S.L. cannot guarantee that prices, photos or other data on the website www.in-costa-blanca.eu are accurate. The advertiser is solely responsible for the accuracy of property descriptions, prices, bookings and photos. We will, however, take the necessary steps to remove any inappropriate or misleading advertisements from the website www.in-costa-blanca.eu should we receive complaints from users about them.

Hendriks & van Bunningen S.L. is not able to check if all the prices and contents are correct and customers are advised to verify the authenticity of all information provided. Hendriks & van Bunningen S.L. is not liable for errors, inaccuracies, misleading photographs, prices or unfulfilled undertakings in the information provided by the advertisers.

Concerning the holiday rental properties displayed on our website the advertiser is obligated for letting out the holiday accommodation and the holiday tenant is responsible for paying for the holiday rental.
Concerning the properties for sale and long term rent the advertiser is responsible for displaying the property as accurately as possible and the buyer or tenant is responsible for checking the property and all contracts involved before buying or letting a property. It is recommended to use a lawyer or notary to draw up the contracts and to be present when a contract is signed.

It is not permitted to include links in an advertisement. If you do find a link to other sites or resources in an advertisement, please contact us as soon as possible so that we can remove the advertisement or delete the link. We have no control over external websites or resources linked to them, and accept no responsibility for them. If you do use them we are not responsible for any loss or damage that may arise through the use of these links.

If you consider an advertisement or any part of an advertisement in any way inappropriate, discriminatory or offensive please contact us and send us the details of the advertisement in question, and inform us of the reason why you came to this conclusion. Please also include our reference number for the advertisement. E-mail address: info@in-costa-blanca.eu

Copyright:

The content and software on the website www.in-costa-blanca.eu is copyright protected. Except for personal use, the contents should not be used or copied without the prior written approval of Bunningen & SL Hendriks or the relevant user of the website.

Use of the website www.in-costa-blanca.eu:

We disclaim all responsibility or liability for any loss or damage (including personal injury) suffered or incurred by any parties that may arise from the following:

a. any expectation on the part of any user of our site, or anyone who may be informed of any of its contents, relating to any advertisement, commentary or other materials posted on our site; or any error, mistake or inaccuracy contained in any statement, description, representation or other information about, or in connection with, a property listed on our site.

b. any omission on the part of the advertiser, or any failure of the advertiser to comply with any of the terms of contracts between the advertiser and the customer, including failure to make available the property on the requested date (whether due to a double-booking or otherwise), or failure to provide the property in the condition or with the amenities advertised on the website.

c. any loss of, or damage to, personal possessions that may occur at the property.

d. any incident which takes place at a property.

The website www.in-costa-blanca.eu may only be by used to advertise properties, view information and make offers to property owners or agents for the properties displayed on the website.

This means:

If you are interested in a property for sale or long-term rental, you should contact the property owner, manager or the representative real-estate agent using the contact details in the advertisement.
You can then either request more information or make an appointment to meet them.

If you are interested in a holiday rental, you should contact the property owner or agent using the contact details in the advertisement.
You can then either request more information or make an offer for a booking in accordance with the details of the advertisement. First, you should receive back a confirmation of availability.

Users should never have to pay to contact advertisers for information about a property.

It is strictly forbidden to use the website www.in-costa-blanca.eu for any purpose other than advertising, searching for and booking properties, or making appointments with the property owners or agents.

When you request a quotation via the website www.in-costa-blanca.eu, you will have the option to add your e-mail address to our mailing list and receive our newsletters (sent once a year or more). You can unsubscribe from this service anytime you like; just inform us that you wish to remove your e-mail address from our mailing list.

Security:

With www.in-costa-blanca.eu you can make an appointment with a property owner or real-estate agent about the possible purchase or long-term rental of a property. You can also book a holiday rental directly with the property owner or manager.

We do not own properties ourselves and we do not inspect any of the properties advertised, nor do we have control over any of the properties displayed on our website www.in-costa-blanca.eu Therefore, we do not represent, or provide warranties for any of the properties.

We do carry out a number of checks on everyone who advertises with us, but these checks concern the advertisers and not the properties. Although we provide tools to enable a transaction between advertisers and buyers, rental owners or managers, we ourselves have absolutely no involvement in any of the booking processes or transactions.

Therefore we encourage you to take some simple precautions yourself, for example:

* In the advertisement you should be able to find a telephone number or e-mail address at which you can contact the advertiser. If no number or e-mail is provided, please contact us.

* Ask for the full address of the property and check this on Google maps. Also keep a record of the advertiser's full name, their own address (plus trading address if a property manager) and telephone numbers and carry out a few online searches for these details. You could also check if they will be contactable at all times on the phone numbers provided, in case you need to get in touch with them urgently. In case of holiday rentals you should check that the holiday dates that you've booked are now marked as unavailable on their calendar.

* Save a copy of all correspondence you have with the owner or manager so you can refer back to it at any time.

* When purchasing a property it is recommended to consult a lawyer or notary before you sign anything. Get a lawyer or notary to help you check everything and draw up the contracts and to be present when a contract is signed.

* For rentals you should be asked to sign a contract with the rental terms and conditions and the payment and cancellation policies. If this is not provided please ask us for a sample contract.

Extra checks for holiday rentals:

* You may be asked to pay a small percentage as a deposit for a holiday booking (usually about 10% of total amount), but the full amount should be paid around 8 weeks prior to your holiday. If you are asked to pay the full amount more than eight weeks in advance, please e-mail us at info@in-costa-blanca.eu so that we can investigate this matter for you. Do not pay the full amount too early.

* If there is the possibility to pay for a holiday rental by credit card to a merchant account than that is the safest option. Most debit cards also provide a safe payment option, however this depends on the type of account you have, so check with your bank first. Bank transfers and PayPal are common payment options as well, but never pay by wire transfers like Western Union or MoneyGram as these payments are untraceable. Also avoid sending cash payments in the post.
Advertisers are not permitted to request payments by wire transfer, cash by post or payments to a third party or off-shore bank account, so be suspicious if an advertiser does so.

* Check if your insurance covers you if something goes wrong with your holiday rental or flights you may have booked (e.g. if the property doesn't meet your expectations or if your flights are cancelled).

Advertiser agreement for the website www.in-costa-blanca.eu:

By advertising on our site www.in-costa-blanca.eu and by providing information to us as an advertiser, you consent as property owner or agent to follow all terms and conditions including the following:

- You will portray and describe the property honestly and accurately

- You will disclose any material defects

- You will only use your own original work which has not been copied from a third party.

- You will not wrongfully withhold a deposit or refuse to give a refund when required to do so by the terms agreed.

- You will not wrongfully deny access to the advertised property.

- You will be available to respond to queries by e-mail or telephone at least once a week. If you do not honour this obligation we reserve the right to de-activate your advertisements.

- You will provide, upon request, proof of ownership of the property advertised on www.in-costa-blanca.eu and/or proof of authority to sell or let the property, including all necessary licences and written consents.

-You will provide us, upon request, with proof of personal identification.

- You will ensure that photographs or any other content that you add to the site do not contain any of the inappropriate following:

* Any material that is pornographic, obscene or containing any other nudity; any material that is violent, offensive, discriminatory, threatening, hateful, obscene, defamatory, libellous, inaccurate or giving false information; or any other material that can be considered in any way inappropriate.

* any material which infringes copyright or intellectual property rights of a third party, or which breaches any privacy rights of a third party.

We will fully co-operate with any law enforcement authorities' requests or court orders to disclose the identity and location of anyone posting any of above mentioned content or similar material on the website.

Extra rules for holiday rentals:

- Advertisers must not request payments by wire transfer (such as Money Gram or Western Union), cash by post or payments to third parties or to off-shore bank accounts. Any violations of this condition may result in immediate removal or de-activation of your advertisements from the website. Payments should only be accepted via credit card, bank transfer or PayPal.

- Advertisers are asked to update their availability calendars weekly. Under no circumstances should more than one month pass without the advertiser reviewing the calendar. This is necessary so that the calendar shows up-to-date availability for the advertised property. If we believe an availability calendar is misleading we will de-activate your advertisement(s) with no refund and no liability for any costs or claims arising from this de-activation.

- Advertisers must ensure that rental rates tables are accurate and show up-to-date prices for the advertised properties. Rental rates should be based on the price per week (seven nights) for complete advertised property as described in the advertisement, for the maximum amount of persons. If we believe your rental rates table is misleading we will de-activate your advertisement(s) with no refund and no liability for any costs or claims arising from this de-activation.

- Advertisers are obliged to compensate us for any costs or expenses (including but not limited to legal costs and disbursements), losses, actions, or damages suffered by us as a result of any claim made against us by customers of our website or third party in relation to their interaction with advertisers, including:

* any failure by advertisers to obtain the necessary licences, rights and consents to use or display any of the content posted by them on www.in-costa-blanca.eu (this includes any inaccurate, false or inappropriate content or other information)

* any act or omission by advertiser or third parties acting on their behalf that fails to comply with any of the terms of the contract between advertiser and customer

* anything that happens at a property, including damage or loss to personal possessions; any personal injury suffered by a customer or any other person at the property; or any other occurrence resulting from negligence on the part of the house owner or agent.

Liability:

Hendriks & van Bunningen S.L. cannot guarantee that the website www.in-costa-blanca.eu will always work without interruption and error-free. Hendriks & van Bunningen S.L. is not liable to the advertiser for any fraudulent, direct or indirect damages, including lost profits, due to whatever cause, including but not limited to product liability. However:

Hendriks & van Bunningen S.L. will do everything within their power to make sure the website www.in-costa-blanca.eu works as well and safely as possible. This means Hendriks & van Bunningen S.L. will always try to solve errors as soon as possible. Hendriks & van Bunningen S.L. will always do their best to keep the website www.in-costa-blanca.eu available for use. Hendriks & van Bunningen S.L. will do everything possible to keep personal data safe (this includes credit card details).

Hendriks & van Bunningen S.L will use a secure credit card provider for all credit card payments through a secured credit card payment system. Hendriks & van Bunningen S.L. themselves will not receive or store the credit card details from the credit card provider.

When an advertiser creates an account, only the contact details provided will be made available on the website www.in-costa-blanca.eu. Other details will never be provided to a third party or made visible on the website.

When you create an account on our website: www.in-costa-blanca.eu, you will have the option to add your e-mail address to our database in order to receive our newsletters (sent once a year or more). You can unsubscribe from this service anytime you choose. Your e-mail will then be removed from our database and you will not receive any more of our newsletters.

Deactivation/termination of advertisements:

Hendriks & van Bunningen S.L. reserve the right to remove from the website, without notice or refund, any advertisements justifiably reported to us by customers (e.g. advertisements containing inaccurate or misleading descriptions of a property or its surroundings).

If an advertiser tries to add inappropriate material to the database or repeatedly misuse the online system, Hendriks & van Bunningen S.L. reserves the right to refuse content from this advertiser, without liability for potential costs.

An advertiser may create multiple advertisements per account, but each advertisement must refer to just one property.
If an advertiser adds multiple properties in a single advertisement, Hendriks & van Bunningen S.L. reserves the right to refuse this advertisement, without liability for potential costs.

An advertiser may create 1 or multiple advertisements for different periods.

A demo advertisement can be created without any payment. An e-mail will be sent with all the relevant information. An advertiser will be able to change or delete the demo advertisement before payment has been made.

Once a demo advertisement is ordered to go live by the advertiser, payment must be made before it will be displayed on the website. The advertiser will receive a confirmation e-mail when the payment is received, and another e-mail to confirm that the advertisement is now visible on the website www.in-costa-blanca.eu.

Once the advertisement goes live on the website, it will be displayed for the period of time that has been paid for. Advertisements will only be removed from the website before the expiry date on request of the advertiser or if they do not meet our terms and conditions.

Advertisements displayed on the website correspond to one specific property which may not be substituted for another without our prior consultation.

1 month before the expiry date of an advertisement, an e-mail will be sent to the advertiser with a reminder of this expiry date.
If the advertiser prefers not to extend an advertisement, (s)he can notify us accordingly or simply not reply and the advertisement will then be removed from the website on the expiry date.
If the advertiser does wish to extend an advertisement ,(s)he must first make an additional payment for the new, extended period.
If Hendriks & van Bunningen S.L. receives no request to extend an advertisement, or if no payment is received, the advertisement will be removed from the website www.in-costa-blanca.eu on the expiry date.

Advertisers can choose to have their advertisement(s) removed from the website www.in-costa-blanca.eu before the end of the agreed period by making a request by e-mail, which should include the advertiser's details and/or the reference number.
Please note that no refund will be given for the contracted period.

If no payment is made to activate a demo advertisement within the prescribed period, the demo advertisement will be deleted without prior notice and with no reimbursement.

Payment policy for advertisements:

No advertisements will be activated without payment.

Payments by credit card or PayPal must be made on the same day that a new demo advertisement is ordered to go live by the advertiser. The advertisement will then be displayed on the website www.in-costa-blanca.eu. When paying by credit card or PayPal, your data will be transferred through a fully encrypted, secure SSL line. No credit card details will be kept by Hendriks & van Bunningen S.L. and these details will never be used for other purposes than intended.

If an advertiser prefers not to pay by credit card, Hendriks & van Bunningen S.L. will accept bank transfers instead, although this type of payment is usually more expensive and slower.
If a bank transfer is not received within 10 days after the order for the demo advertisement to go live, the advertisement will be removed.

Hendriks & van Bunningen S.L. will inform the advertiser one month in advance of the expiry date of an advertisement. If no new payment is made before the expiry date, the advertisement will not be extended and will be removed from the website www.in-costa-blanca.eu.
It is the advertiser's responsibility to ensure that adverts ordered to go live on the site meet our terms and conditions. If we have reasons to believe that the advertiser has failed to meet our terms and conditions, we will not activate the advertisement. If, within 6 months after payment, the advertisement has still not been amended to comply with our terms and conditions, it will automatically expire, without any refund of the payment made.


Vat:


We charge 21% VAT for each advertisementfor all EU residents (to individuals as well as companies)
Individual EU residents and EU companies do not have to pay VAT for lettings unless they supply services like daily cleaning, breakfast, etc., if you do offer services like this for you rental property or holiday home the amount of VAT you should include in your rental amount is 10%.

Please note that our fees do not include VAT, however you might be required to account for VAT on our fees in your local jurisdiction.
Advertisers are responsible for the payment of any VAT due in their own member state and/or country (10% of our fees in the case of EU residents). It is the advertisers´ responsibility to ensure that they comply with the VAT regulations of their local jurisdiction.

Please note: All advertisers are obliged to declare to the relevant tax authorities (including VAT, where relevant) any payments received from the sale or rental of a property.
Refund Policy:
Hendriks & van Bunningen S.L. provides an electronic service, not a physical product.
We charge no fees to users for the demo advertisements. However, once an order is made for an ad to go live, we do not provide refunds, compensation or extended trial periods should the advertisement expire or be deleted for any reason mentioned in our terms and conditions.
Changes in rates and conditions:
Hendriks & van Bunningen S.L. reserves the right to change prices and conditions without prior notice. Changes in rates will apply immediately for new advertisers and at the next renewal for existing customers.
Privacy policy:
Hendriks & van Bunningen S.L. will do everything possible to keep personal data, including credit card details, secure.
Hendriks & van Bunningen S.L. does not receive or store customers' credit card details, as all credit card payments to the company are done through a secured credit card payment system.
When an advertiser creates an account, only the provided contact details will be available on the website
www.in-costa-blanca.eu
. No other advertiser details will ever be provided to a third party or displayed on the website.
All users who create accounts on our website
www.in-costa-blanca.eu
will have the option to add their e-mail addresses to our mailing list in order to receive our newsletters (sent once a year or more). You can unsubscribe from this service anytime you wish, just inform us that you would like to have your email address removed from our mailing list.
To simplify the log-in procedure and to track the usage of our website
www.in-costa-blanca.eu
we use "cookies" which will be stored by your browser. Your browser will have the option to block "cookies", but please note that this might reduce the performance of our website.
Our server automatically records "log files" to gather data about traffic volume and characteristics, which help us to monitor and improve the website
www.in-costa-blanca.eu
and the services offered there.
To prevent unauthorised access, or damage, to your personal information and to avoid disclosure of that information to any third party without your permission, we follow strict security procedures.
Only employees who perform specific tasks which require access to personal information of users are granted access to view this information.
Strictly in the interests of fraud protection, we do reserve the right to share all user information with law enforcement authorities and with other companies in the same industry as Hendriks & van Bunningen S.L..
We will retain all information for as long as this is required by law or for any other reasonable period.
We will only change our terms and conditions when necessary, due to changes in the law, commercial arrangements or when new services are added to our website.
Any changes to our terms and conditions will be posted on this page.